The Bear Flag Trio 日本ツアー
ご来場誠にありがとうございました♪
リーダー Chris Harveyから日本の皆さんへ感謝のメッセージです♪
Okay, now that the jet lag has mostly worn off, one last post about The Bear Flag Trio's Japan tour. It's going to be long, so bear with me:
First off, there's no possible way to thank all of the people who helped us and supported us: There were many hundreds of folks we met who came out to the shows, plus all of the musicians we met and played with and jammed with after the shows, plus club owners and other friends and family. We are truly grateful to each and every person who came to a show and bought a CD and chatted with us. My heart still feels like it is Japan because of all of these small, personal interactions at every show. But I would like to call out a bunch of folks by name who really made the tour possible and supported us above and beyond.
First, before we even left for Japan, Masumi O'Brien and Ryuhei Shindo did a bunch of translating for us to help us book the tour and set up the shows. Thanks guys! Our main man Tadasee Yanoo booked most of the tour and also traveled with us and played onstage with us at several of the shows. An absolute amazing guy, great musician, and wonderful friend, we could not have done it without him. Thank you Yanobilly!
In Tokyo we had help from Yasuhiro Shimazaki at Moonstomp, and Kazushige Sugano "Kaz" who made the tour flyers. At Nutty's in Machida it was Minako, Junko, Natsuko and the rest of the gals from The Ukulele Hot Club plus Good Rockin Akko from the store upstairs and DJ Yuri.
In Sendai it was the Cafe Nuages crew, plus Hiroo Endo, and the gals from Jug Jug and the guys from Swing Gavroche. And Sakura for driving us around!
Back in Tokyo again we owe a huge debt of gratitude to all who were involved in the Western Swing Festival at Little Texas, Meguro, Tokyo Japan: Eiji, Speedy, Hiroshi, Miew, Hideki, and so many others I can't tag them all. What a hoot that show was!
In Kyoto it was Mariko, Motoki "Wander", and 岩城一彦 at Cafe Suzukari. A great little spot with a lot of home charm and two amazing musicians and new friends
In Fukuoka we owe a huge thanks to Chie Kodama and Dai Ito. Chie set up both shows, acted as tour guide, her and Dai drove our gear and us around, made sure we were well taken care of, and took us out on the town. They were awesome! Also happy to meet my long-lost little brother 今富 博here. Kiyoshi Eddie Sasano and Mitchan of Mitchan & Echosonic were a great help to us at the CHUCK WAGON show, and the after show jam was epic Tomohiro!
In Osaka we were happy to play at Shingo Tashima's Bar Royal Crown with "National Company" やまもと ゆういち "Yama" and 山本 さとみ, and it was great to see Yama with his new Turkey Tone Guitars instrument onstage! Super fun as well was Yoshiharu's "Hobobilly" combo "N and W". Great times in the tiniest bar you can possibly imagine seeing a live band in!
In Gifu we owe a special debt of gratitude to our pal Etsuro Fullta and his band the Hillbilly Mavericks. They picked us and our stuff up from the train station, drove us around, and played a killer set of western swing music! Etsuro also put us up at his house and was an amazing host. Haruaki Hiroat MAGIC ISLAND has an amazing place with great food and was the perfect host. The post show jam with Sayaka and Makoto and the other musicians, and the feast of food were out of this world!
Finally in Hamamatsu were are especially grateful to Hiroshi Goto for having us at エスケリータ68, and to the opening band Koya and Maki Toyoda and her band mates for picking us up at the station and driving us to and from the show. The post show jam was an amazing blend of Gypsy jazz and Hank Williams covers that won't soon be forgotten!
We really had a blast and are still a little overwhelmed with all of the love and support we found in each new city. It's not possible to tag all of the people we met and made friends with, but we hope you all know how much you mean to us! We can't wait to go back! Hajimemashite and yoroshiku onegaishimasu to all of our new friends!
Our buddy Yano posted a whole bunch of photos and videos from the tour on his website, which can be seen here: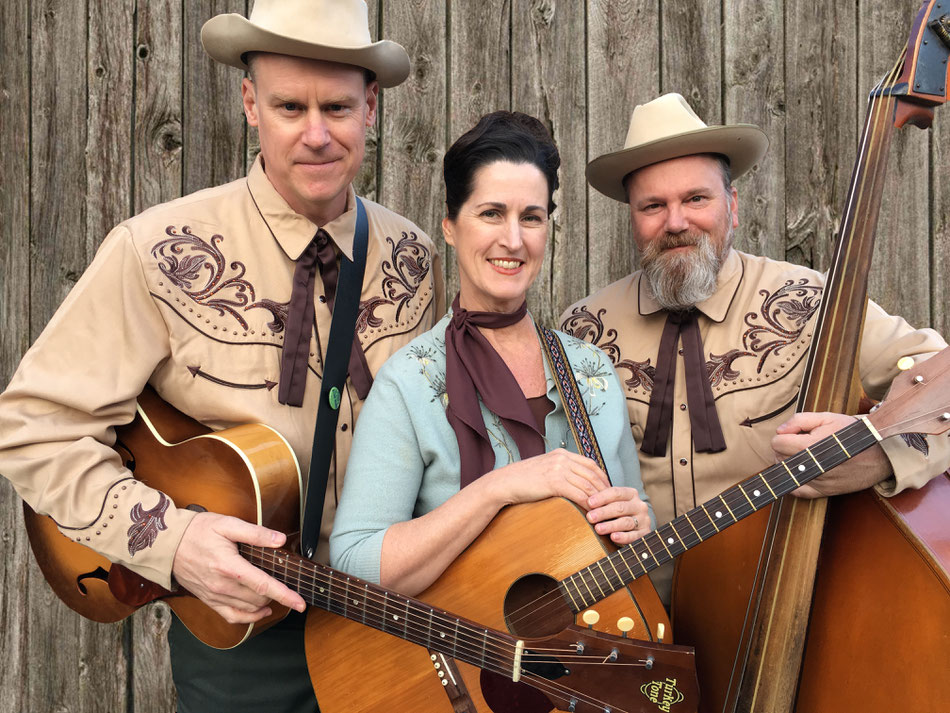 The Bear Flag Trio


The Bear Flag Trio play a blend of old time hillbilly bop, honkytonk, and country music. The members are Kathleen Harvey on tenor guitar, baritone ukulele, and bass; Scotty Prawalsky on bass, guitar, and steel guitar; and Chris Harvey on guitar, bass, and steel guitar. The band includes former members of The Alkali Flats and The Ukaladies, and has been playing together since 2013. The Bear Flag Trio plays a mix of covers and originals, but their musical heart is firmly set in the country, hillbilly, and honky tonk music of California from the late 1940's and early 1950's, with other old-time music mixed in. Please contact Chris at (916)730-2711 or chris@turkeytone.com for more booking information

.

The Bear Flag Trio(ザ・ベアー・フラッグ・トリオ)
ヒルビリー・バップ、ホンキー・トンク、カントリー・ミュージックを融合させた音楽をオリジナルとカバーで演奏。彼らの活動拠点であるカリフォルニアの1940年代〜1950年代初期ヒルビリー、ホンキー・トンクとオールド・タイム・ミュージックという独特な雰囲気
を現代に蘇らせた個性的なバンド。昔のアメリカにタイムスリップしてみたいという願いを叶えてくれるライブは必見。映画オー・ブラザーが好きな方にもオススメ!
<メンバー>
キャスリーン・ハーヴェイ(
ヴォーカル、ウクレレ
)
クリス・ハーヴェイ(ヴォーカル、ギター)
スコッティ・プラワスキー
(ヴォーカル、ベース)
Schedule
  =Bear Flag Trio
    Japan Tour - April 2018=
19 (thu)★Tokyo - MOON STOMP
     Welcome Party♪
  料金:1000円+要オーダー
   時間:19:00open 19:30start
   共演:Hot Boogie 49、Ballad Shot、矢野忠
  http://bighitcompany.com/moonstomp/
20 (fri) ★Tokyo Machida Live & BAR Nutty's
 ジョニ金〜vol 6〜
  共演:ジョニーモイキーとモイキーパペッツ
  料金:1500円(1drink set)
  時間:18:30open&start
  OPENING ACT:YANO大ウクレレ本厚木校
21 (sat)★Sendai - Cafe Nuages
   共演:Swing Gavroche
           料金:1500円(1food1juice付き)
    時間:18:00start
   https://www.facebook.com/cafenuages/  
22(sun) ★Tokyo- Meguro LITTLE TEXAS 
 共演:Swinging Doors、Saddlemen Revival     Royal Rockin' Rhythm Service
   料金:2,500円+オーダー
    時間:18時open 19時start
25 (wed) ★Kyoto CAFE SUZUNARI 
 共演:岩城一彦&wanDer
  料金:2000円+要オーダー
  時間:18:00open 19:00start
 『Cafeすずなり、岩城弦楽器工房 共同企画』
 https://www.facebook.com/cafesuzunarikyoto/
26(thu)Fukuoka - CODESTYLE
  共演:Codestyle Band 、The Hot Shots
  料金:投げ銭+オーダー
   時間:19:00 OPEN 20:00Start
    http://codestyle-web.com/labo/


27 (fri) ◉Fukuoka - Chuck Wagon
  共演:Mitchan & Echosonic 
  料金:2100円+オーダー
  時間: 20:30Start http://music.geocities.jp/chuckwagon_fukuoka/
28 (sat) ★Osaka-BAR ROYAL CROWN
 共演:Sweet Time、N&W、National companys
 料金:2000円(要オーダー)
 時間:18:00open 19:00start
29 (sun) ★Gifu Rock'n Roll DINER MAGIC ISLAND
  共演:Hillbilly Mavericks
  料金:2000円(要オーダー)
   時間:18:00open 19:00start
  http://www.ninelives-jp.com/magicisland/
30 (mon) ★Hamamathu Esquerita68
   共演:koya
   料金:前売予約2000円(D別)/当日2500円(D別)
    時間:18:00open 19:00start
   https://esquerita68.jimdo.com
/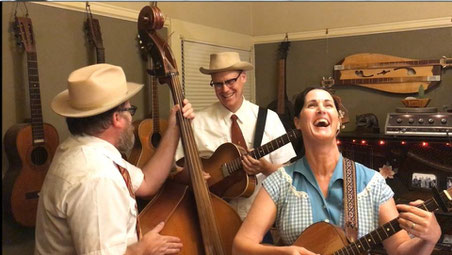 共演者たち
moves